DETAIL
New Year's party from noon 3 H with unlimited drinks · Special plan with souvenirs.Regular price 7,800 yen → special price 4500 yen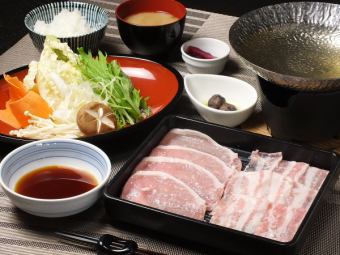 All-you-can-drink available

Last order will be 30 minutes before.Caution on drinking all yourself 1) Time extension will be automatically renewed.Extension time 500 yen at 1 minute to 30 minutes unit.Please offer from customers.2) Maximum extension time is 1 hour.3) For sake and bottle sake only, if left behind, you will be charged a fee of 500 yen at half price.
Reservation deadline

Three days before arrival desired date until 14:00
Popular plan for women: Topical dishes covered by over 100 media.As simple rich, in the beauty pot 1st in November 2016 Take soup in TV Tokyo, with sweet sake derived from </s>.How about beauty and health?
Course menu
Forgotten annual meeting, souvenir plans
Normal: 7,800 yen → Special price 4,500 yen guide
Menu Contents
■ 糀 Shabu-shabu Lunch Course: 1,800 yen
· Shabu-shabu lunch (rose, roast, vegetables)
·rice
Sesame soup
· Daily 糀 Desert
· With coffee or soft drinks
◎ kettle soup
You can choose from three kinds of sake, sake, sweet sake and golden soup.■ All-you-can-drink for 3 hours: 3,000 yen
· Recommended local sake of the day
·draft beer
Shochu
·wine
·Fruit wine
And other
■ With souvenirs
· Sake cake: for pickles (carefully long-term aged ginju sake cake in the brewery)
· There are around 3, 5 kilometers.Retail Price 3,000 yen Large service!
* Shipping fee: If you wish to mail by cool flight, we will ship the shipping fee and will be sent by cool flight at a later date
All-you-can-drink menu
· Local sake (Japanese sake)
· Three kinds of sake
· Mineral water hydrogen water
·open bar
·Soft drink
· Oolong tea · Orange juice · Kohler · Ginger ale
Shochu
· Water split · Lock etc.
·Whisky
·Highball
·draft beer
-
·wine
-
·Fruit wine
· Recommended is plum wine not for sale.It is charged only once in 12 years.We paid politely based on pure rice wine.Long ago, from the time of Heiankyo, when eating plum harvested in the monkey year, it is said that benefits will rise as you eat plums.

2017/12/09 update